More clarity . More control
Work anytime, anywhere and Get your work done. It's that simple.
Prioritize just three most important tasks for the day, and focus on one at a time.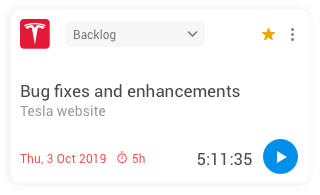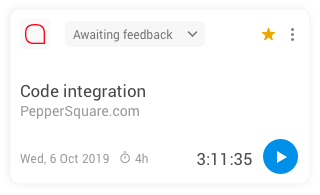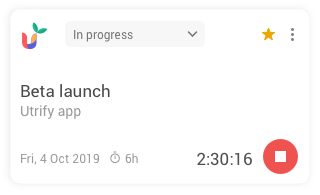 Workload
Allocate work, monitor workload and live a stress-free life.
Kanban Board
Visualize each activity of a project life cycle
Project Setting
Setting up new projects and add members effortlessly
Report
Measure outcomes, increase efficiency
Background
Refreshing backgrounds everyday
No one teaches prioritization. Get Things Done is going to simplify our lives and that's what my team needs. I am going to use it everyday, for everything.

Alex Beauchamp
Director, Social Media
Hulu
Features and functionalities
Goodbye to endless emails
Never miss an important conversation.
Third party integrations
Google Drive, Dropbox, Slack, Jira and growing.
Time tracking simplified
Experience the thrill of accomplishing work.
Checklists
Short term goals to achieve a bigger target.
Attachments
Attach files and documents for any activity easily.
Multi-platform experience
Manage your projects on the go

Prioritize work and Get Things Done
Free for 5 people for life. No credit card required.