About us
Accelerating human productivity
Get Things Done helps increase employee engagement with human empathy as a core.
We believe, time is the only asset that truly impacts life. We created Get Things Done by witnessing people's frustration and feelings by asking a simple question 'why can't we create a simple, honest and effective software product that makes people's work-life easy?'
Minimum Viable Product

We envisioned a product with time as a metric to revolutionaize the way people work.
WWDC Roadshow

With 9,000 visitors from all around the world, 420 potential customers registered for our Beta product during the event.
TechCrunch Disrupt Beta launch

With 550 exhibitors participating from all around the world, more than 700 people visited our stall and 300 users registered for Beta product during the event.
Early adopters

Reached out to 110 prospects for early feedback.
Investment roadshow

After a series of investment roadshow in the US, we decided to bootstrap.
Product launch

Get Things Done is helping users across the globe in accelerating their productivity.
Our users will be spending time with their pets and get work done

We will be one of the most thought out product in the world for Project Management and Productivity.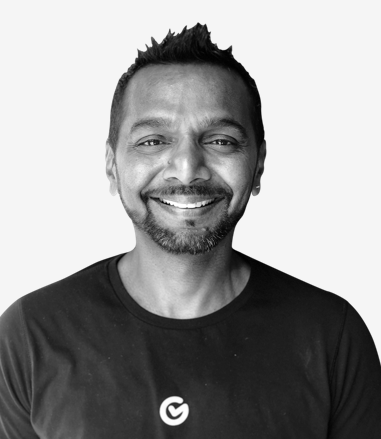 Muki envisioned the future of productivity by fusing human empathy with technology.
He started his first venture at 24 and failed 7 times before bootstrapping Get Things Done. Get Things Done is a modern SaaS-based productivity tool, which is a result of his deep understanding that Time is our only asset.
Muki
Founder & CEO
Life can be better if I know what to prioritize and focus on just that one task, get it done without interruption, then moving to the next task.

Peter Wu
Founder,
Lovetap