I hear almost all the time; people are frustrated using multiple tools to get work done. Everyone is always looking for new tools that help them achieve more. Today with technology advancement, this is becoming a reality.
Remote working is not anything new, but COVID-19 has added more headaches to everyone's life. We all know that working from home is the only safest option in the lockdown to stop the spread of the pandemic.
So, the question arises how do you manage your work, team, projects, and clients with fewer tools and get more work done?
From my research, the following are some of the tools people are currently using.
Communication tools

No tool is better than visiting your colleague's desk for a quick chat to clear doubts and find the way out. While working remotely, these tools let you communicate with your team.

Tools: Email, Slack, WhatsApp, Text/SMS, Flock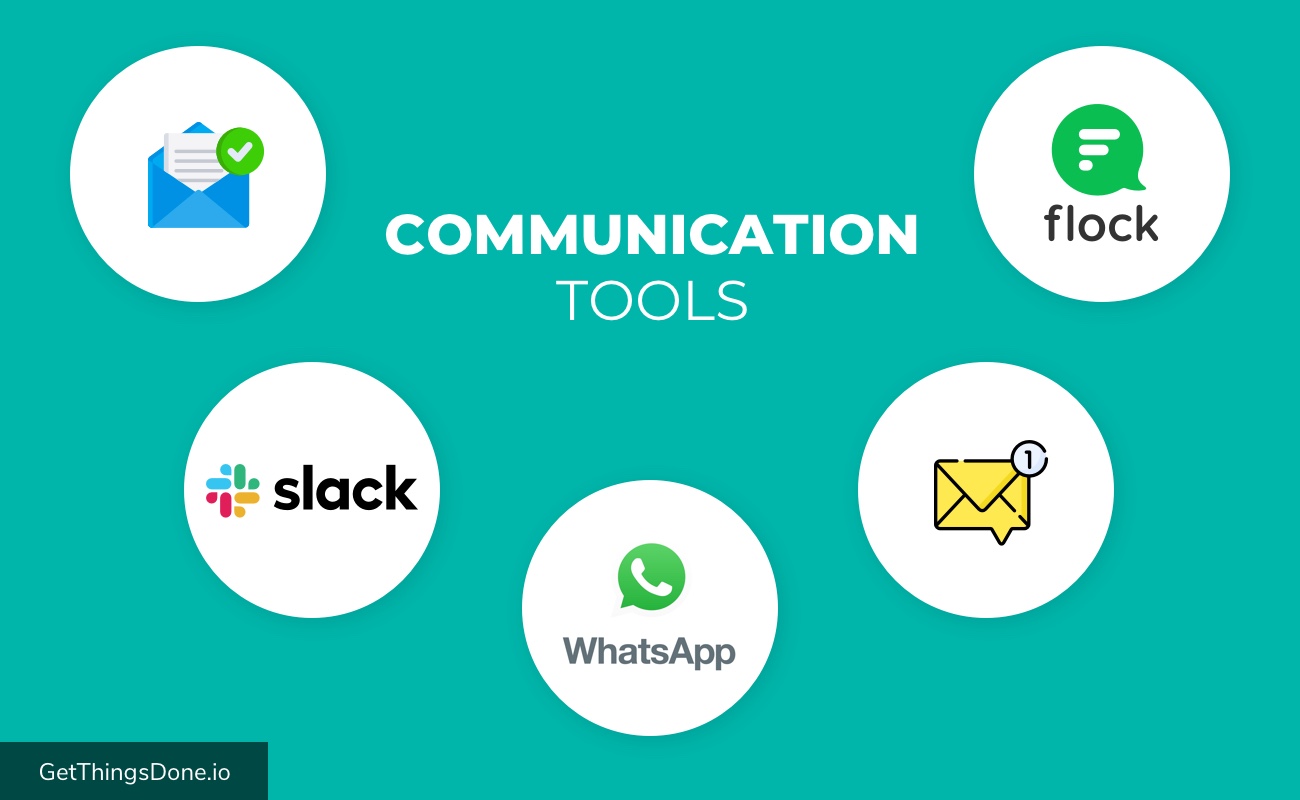 Project Management tools

As a project manager, you need to allocate resources, meet deadlines, communicate effectively, and efficiently manage time. These tools bring projects and team members all in one place.

Tools: Trello, Basecamp, Asana, Zoho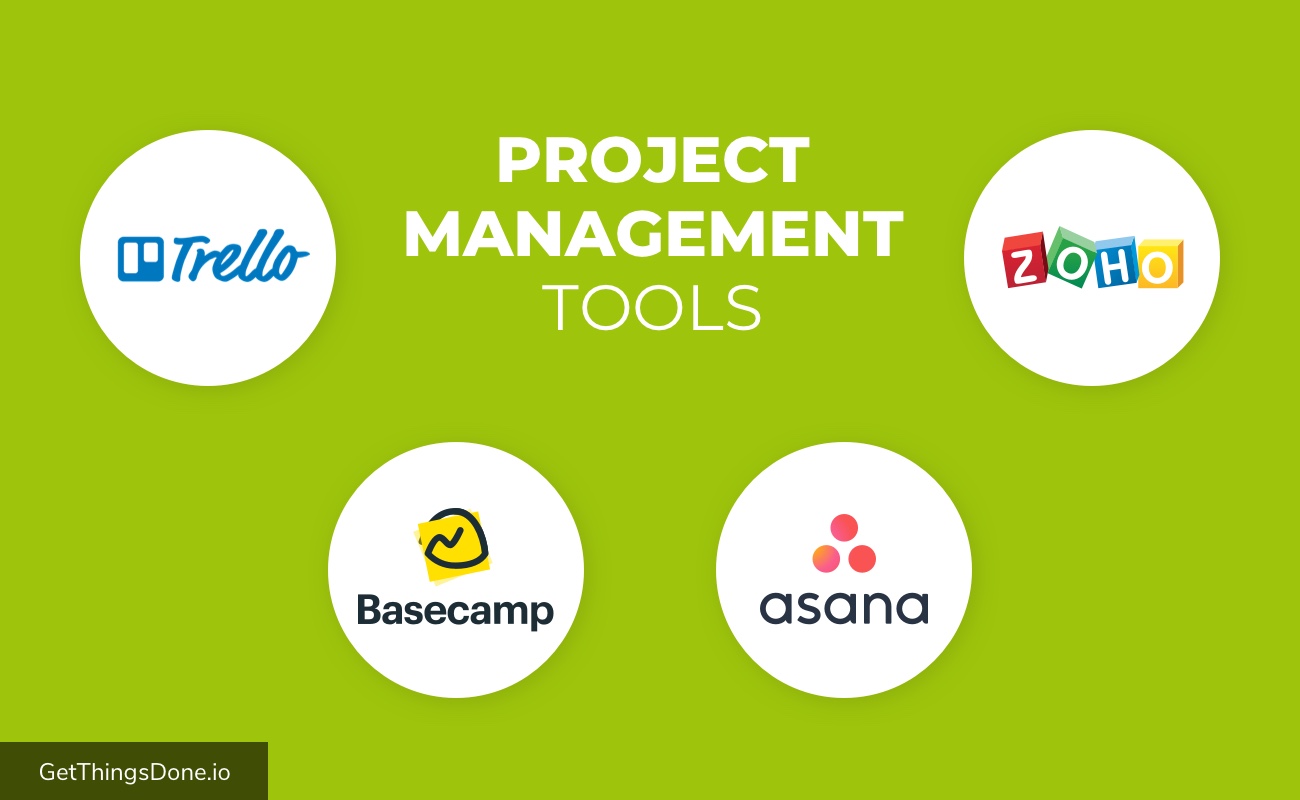 Time Tracking tools

Tracking your time not only increases transparency but makes you feel good on the work completed. Time Tracking drastically helps in increasing productivity.

Tools: Jibble.io, Clockify, Toggle, Timely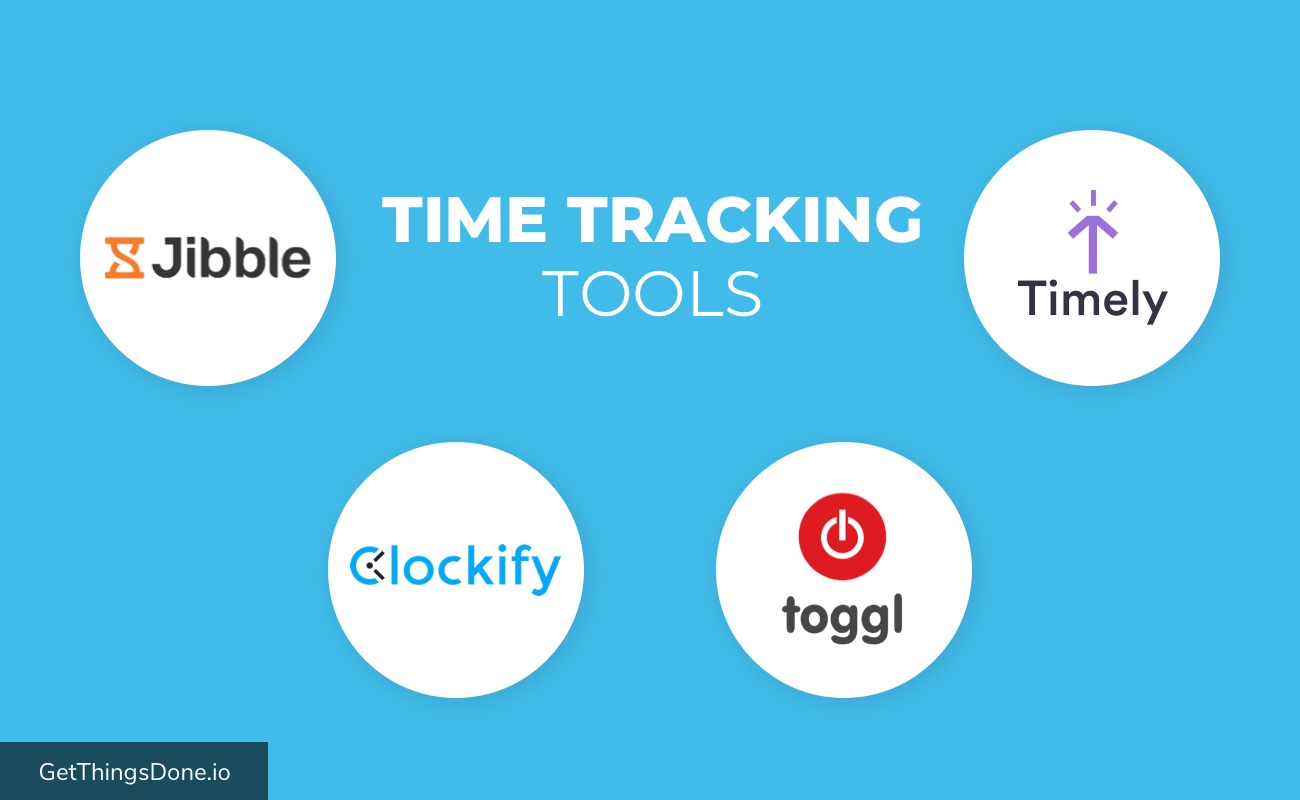 To-do list

Without a to-do list, it is impossible to keep track of upcoming and completed activities. Almost everyone today uses a to-do list in different forms to keep track of all the events.

Tools: Todo.vu, Todoist, Any.do, Evernote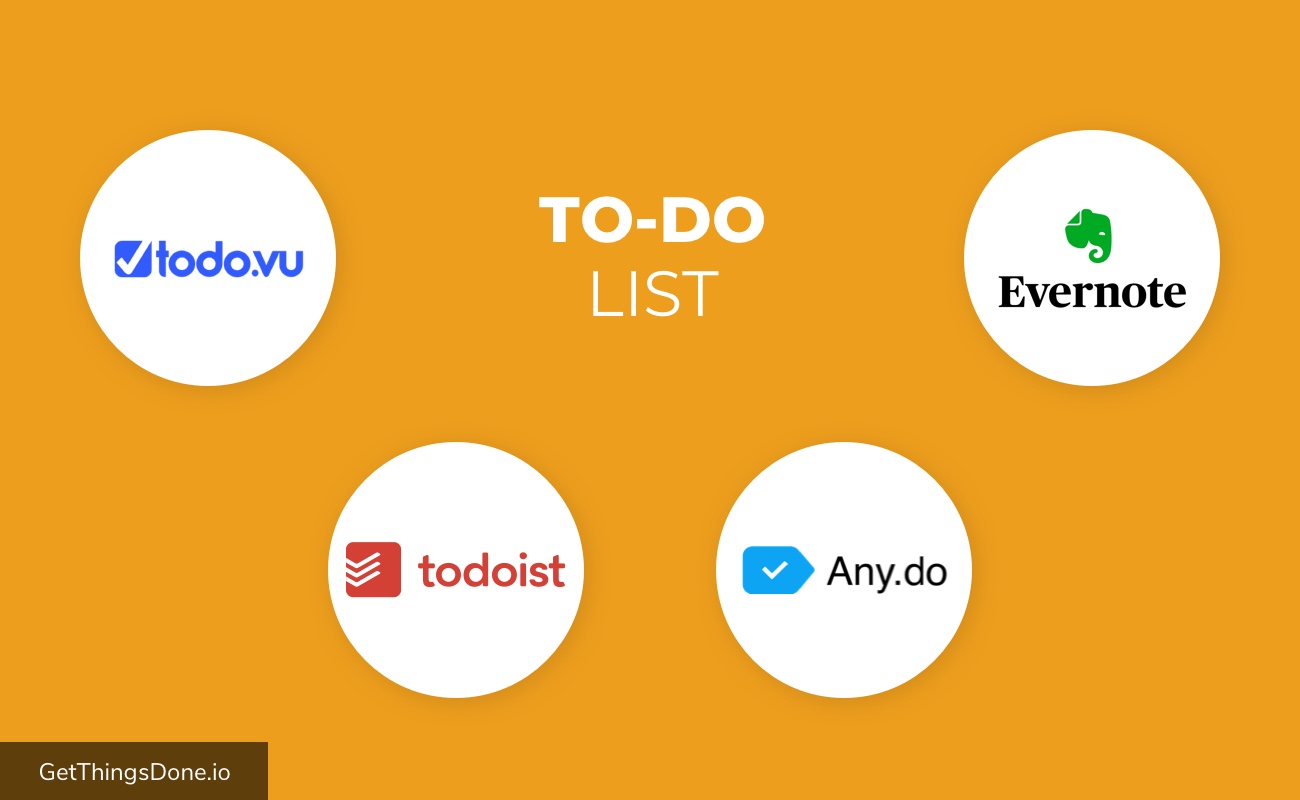 Collaboration tools

The purpose of a collaboration tool is to support a team to accomplish a common goal. Teams of all sizes use these tools to complete the project. Collaboration makes life easier by getting relevant updates and messages on time.

Tools: Trello, Wrike, Airtable, Asana, Basecamp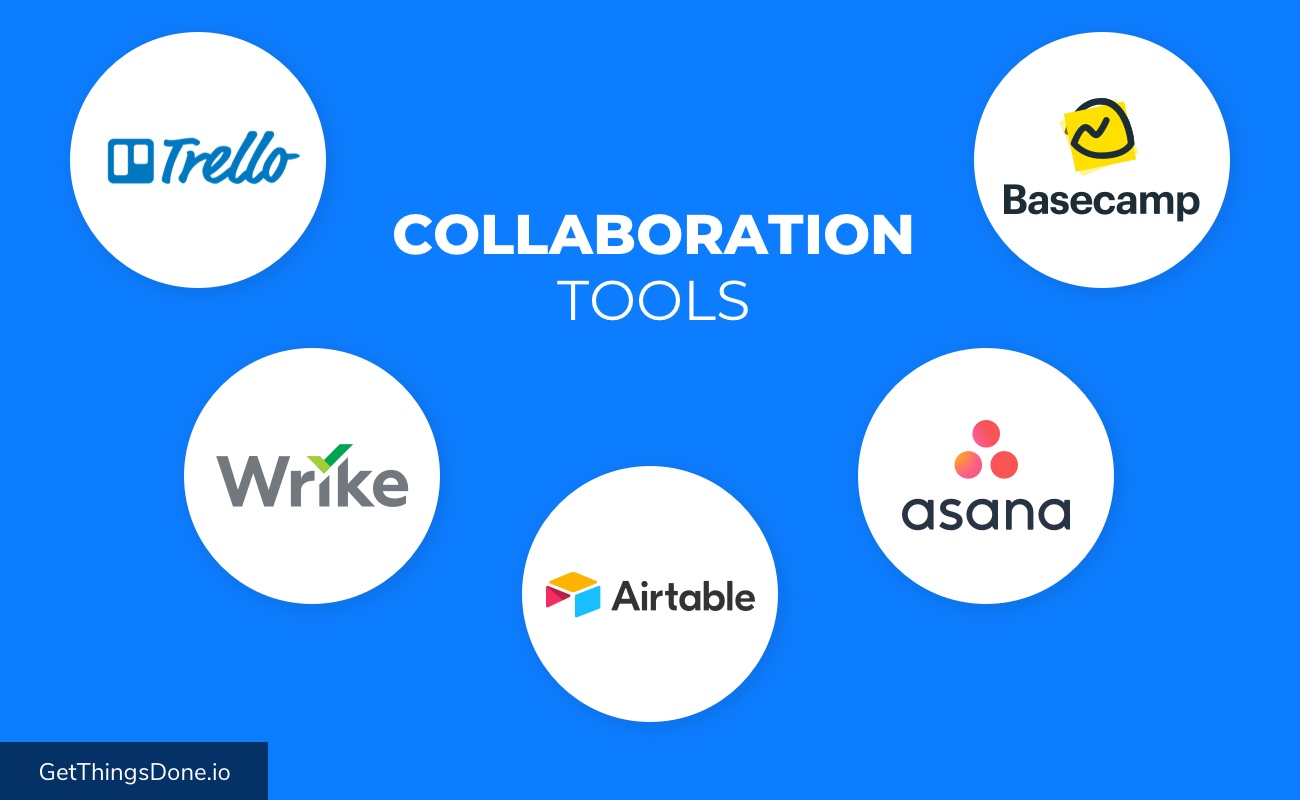 File Management

File management tools store, organize, manage, edit, and track the workflow of files in your business. File management is extremely crucial to keep all the documents in one place safe and secure.

Tools: 7-Zip, TeraCopy, Hash Tool, Microsoft SyncToy, WinMerge, Dropbox, GDrive, SVN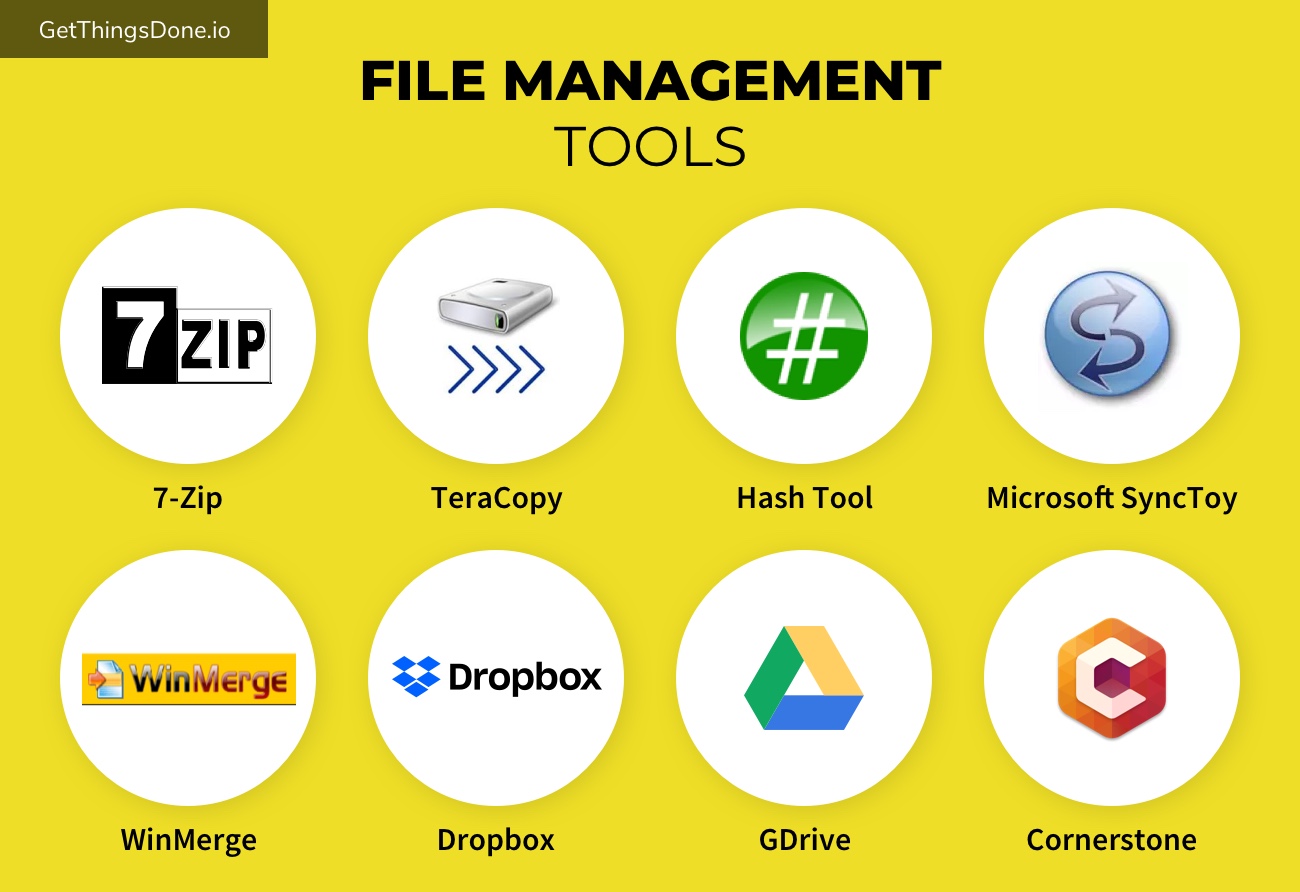 Apart from tools I have listed above, people use many other tools like reminders, task management for collaboration, and project management.
Our research shows, on average, a team of 5 people uses a minimum of 7-9 tools to deliver even the smallest projects. To handle all these different tools, one requires continuous shifting between tools that add more distraction and these results in lowering the productivity of the team and individual.
Welcome to Get Things Done! I will show you how you can achieve all the above using one tool and remove your headaches of using multiple tools and make your work-life simple.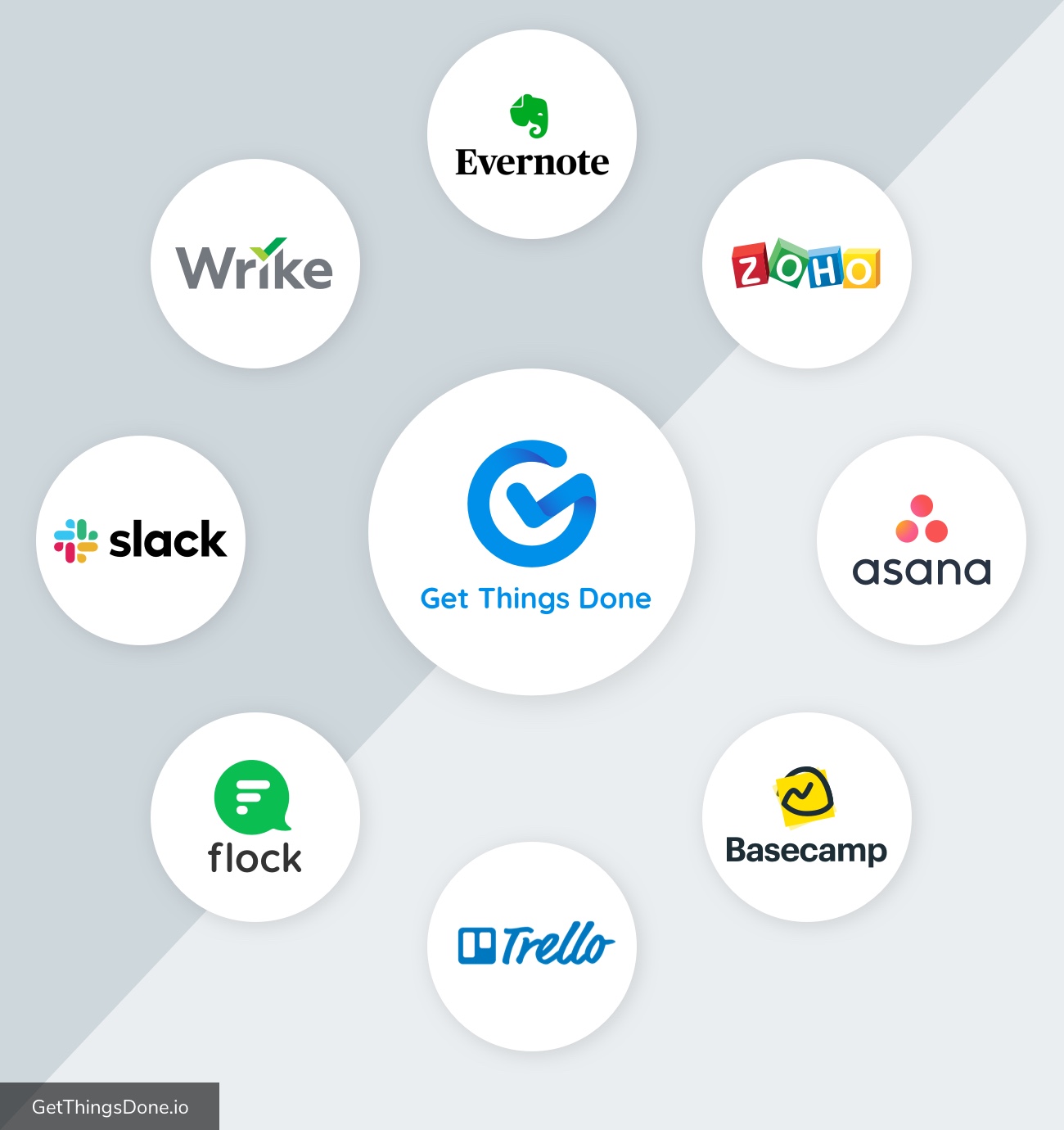 We created Get Things Done by witnessing people's frustration and feelings by asking a simple question, 'why can't we create one simple, honest and useful software tool that helps people get all the work done without using multiple tools'.
Get Things Done has innovated new interfaces and increased the user experience by simplifying features. It is a unique Project Management and Collaboration platform that efficiently manages teams from anywhere and anytime. Get Things Done is a SaaS-based metric-driven tool that removes your headache of switching between multiple tools and reduces your manual efforts by automating activities, time tracking, reports, notifications, workload, and many more.
Perks of using Get Things Done:
Seamless Communication

No matter where you work, communication is key to project success. 90% of the projects fail because of lack of communication. Get Things Done allows you to track all your project communication under one dedicated space and helps you live a headache-free life.

Get Things Done allows you to

• Spilt the project into activities for effective communication.

• Add and remove members instantly to an activity.

• Add comments, checklist, and attachments.

• No more stressful email rather use our innovative notification design to communicate efficiently in seconds.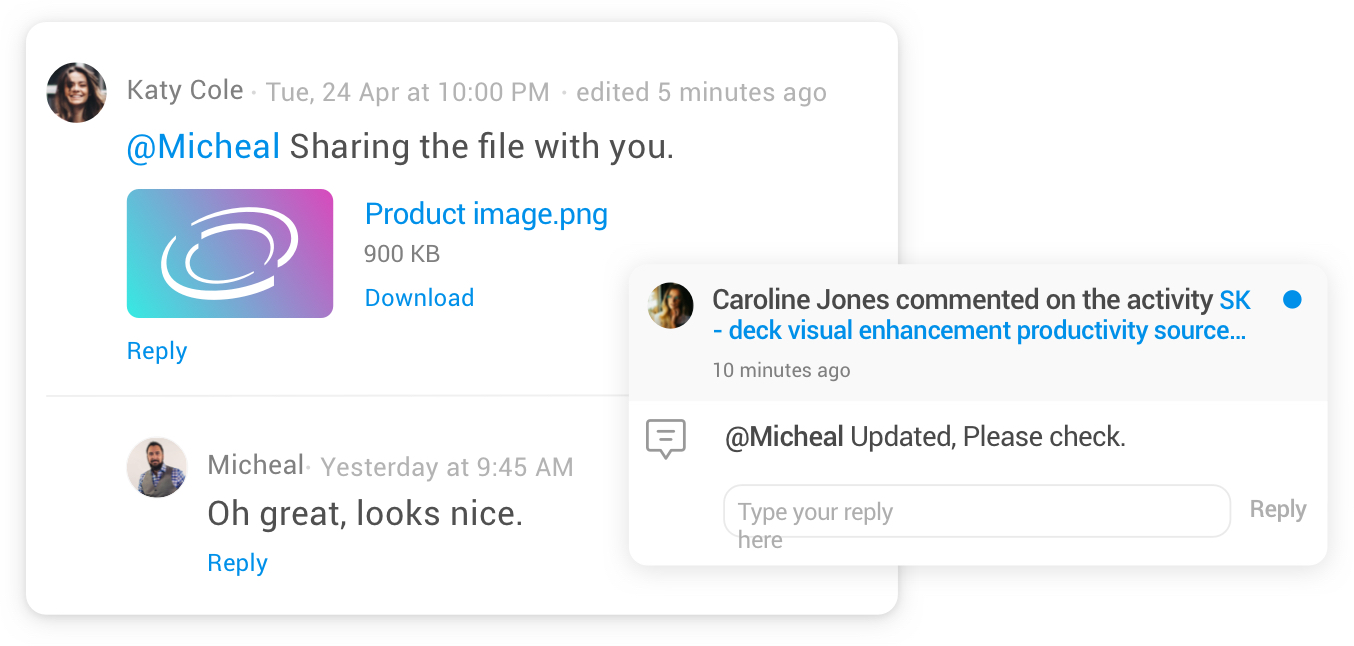 Manage your projects smoothly

Managing your team's tasks and coordinating remotely is complicated. The project owner/manager can keep track of all team members and manage projects efficiently. It brings clarity through visualization, streamlining work, and prioritize what matters.

With Get Things Done you can

• Manage projects of any size.

• Share project related information instantly in one place.

• Allocate resources.

• Meet deadlines.

• Efficiently manage time and track productivity at the company/project/individual level.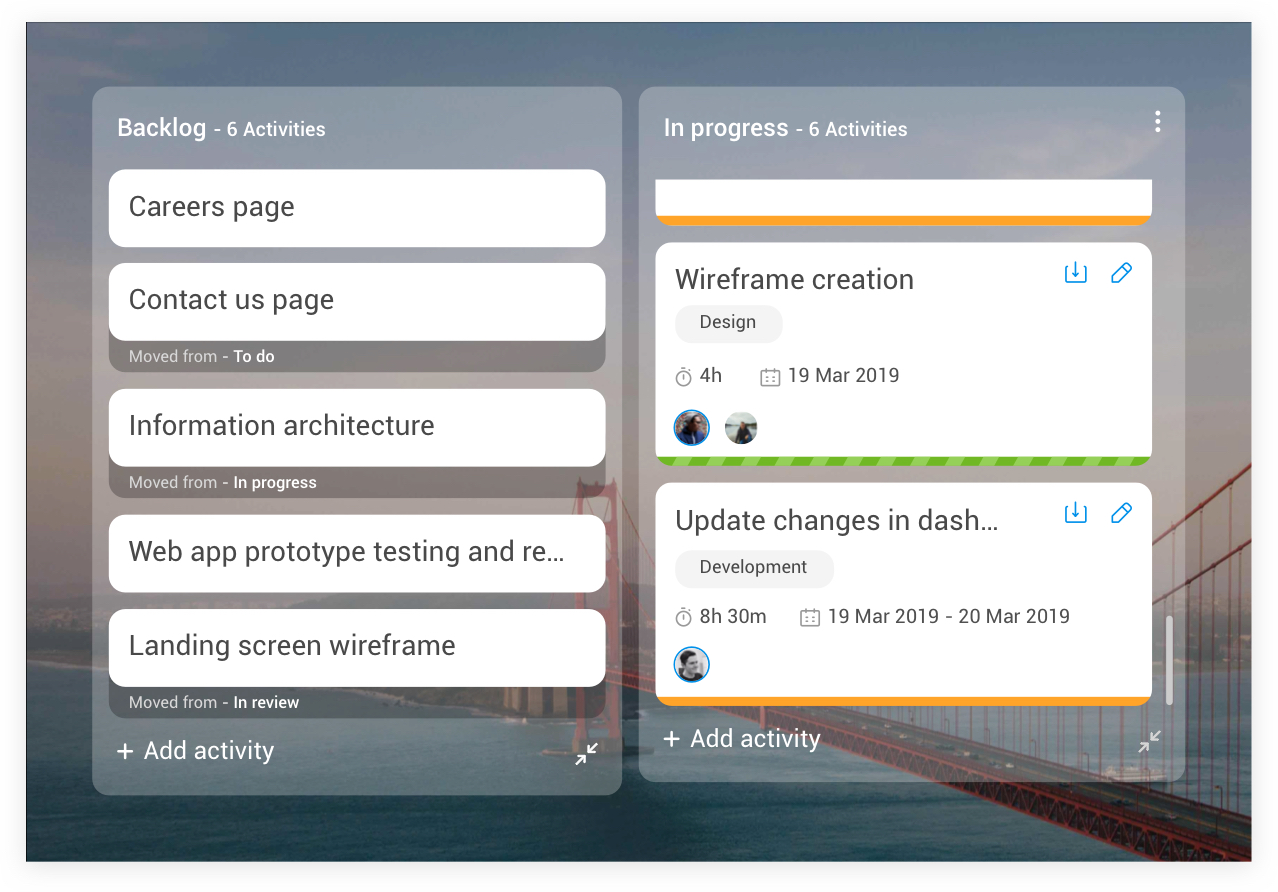 Track your time

Time management is critical for all the projects, especially when the team is away from a traditional office setting. Get Things Done has redefined the mundane and manual time entry with a unique automated feature.

Get Things Done tracks time and allow you to

• Set up upcoming activity and track time.

• Enter time spent on a completed activity.

• Export timesheets as an Excel file.

• Get detailed reports on multiple parameters.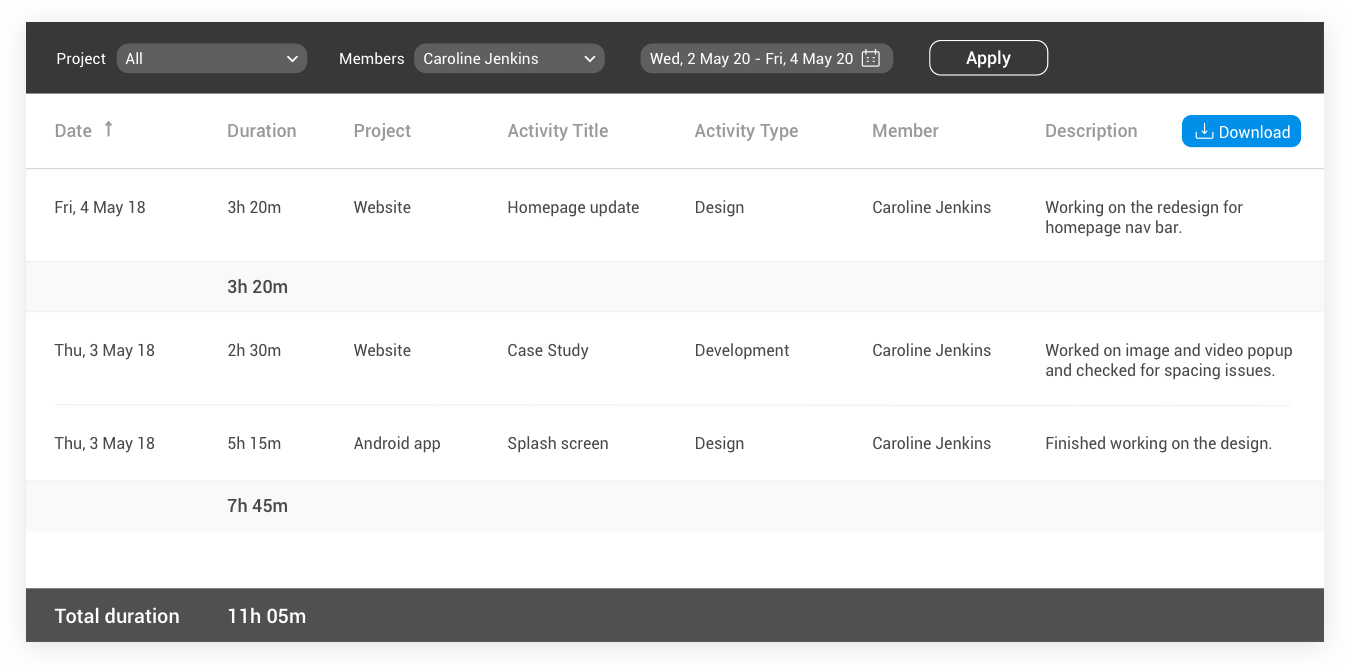 To-do list

The To-do list helps achieve work by prioritizing activities. You will fall in love with the Get Things Done checklist feature.

The checklist helps you –

• Increase transparency and accountability.

• Rescheduling and organizing your activities.

• Delegate work on time to the right person.

• Get a status report of the activities completed.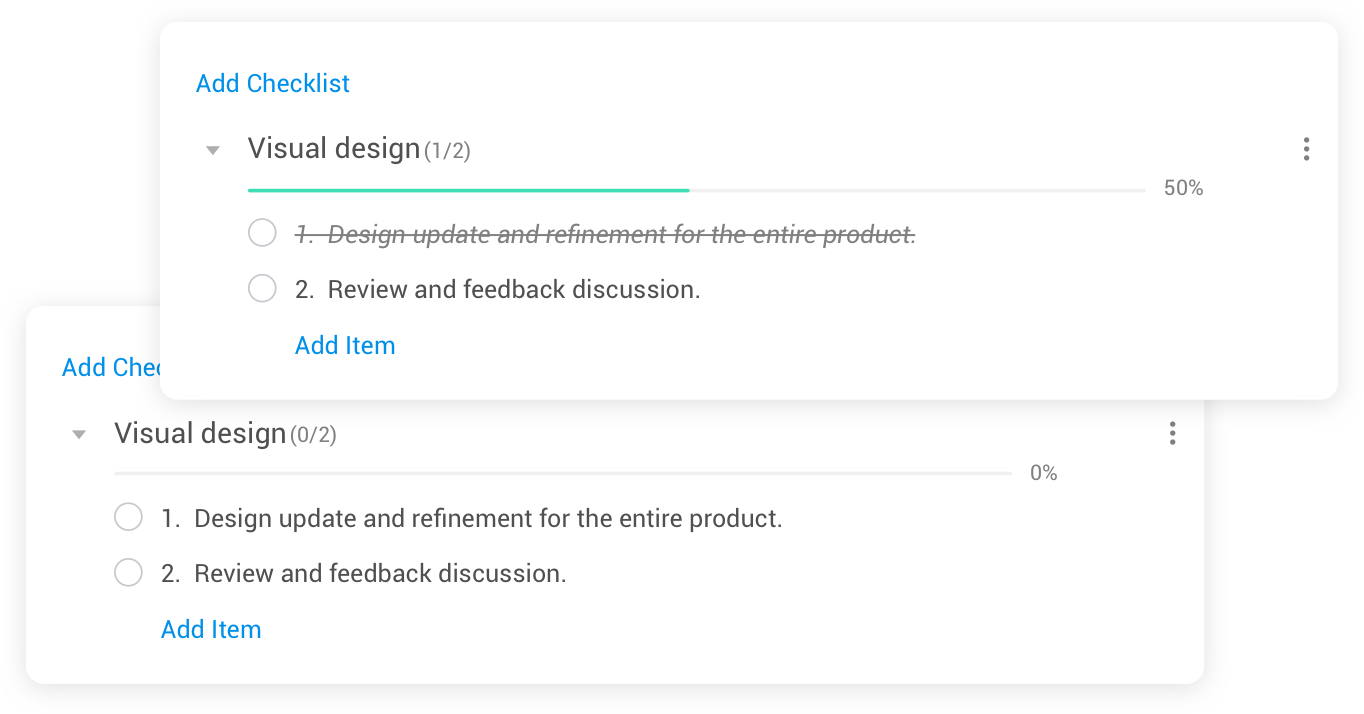 Activity Management

Activity management is a powerful feature that helps teams plan and execute projects to deliver results on time, no matter where they are in the office or home. You can prioritize three activities and focus on one task at a time because multitasking is a lie.

With Get Things Done you can

• Establish clear goals.

• Focus on what matters.

• Remove clutter and live a stress-free life.

Workload

The workload is an important feature where the Project Manager or Owner can allocate work, monitor, and live a stress-free life while working remotely.

There are two ways one can allocate work:

• The Project Manager or Owner of the project can assign work.

• A member can create an activity and prioritize it for herself.
So the control remains with every individual how they like to manage their work.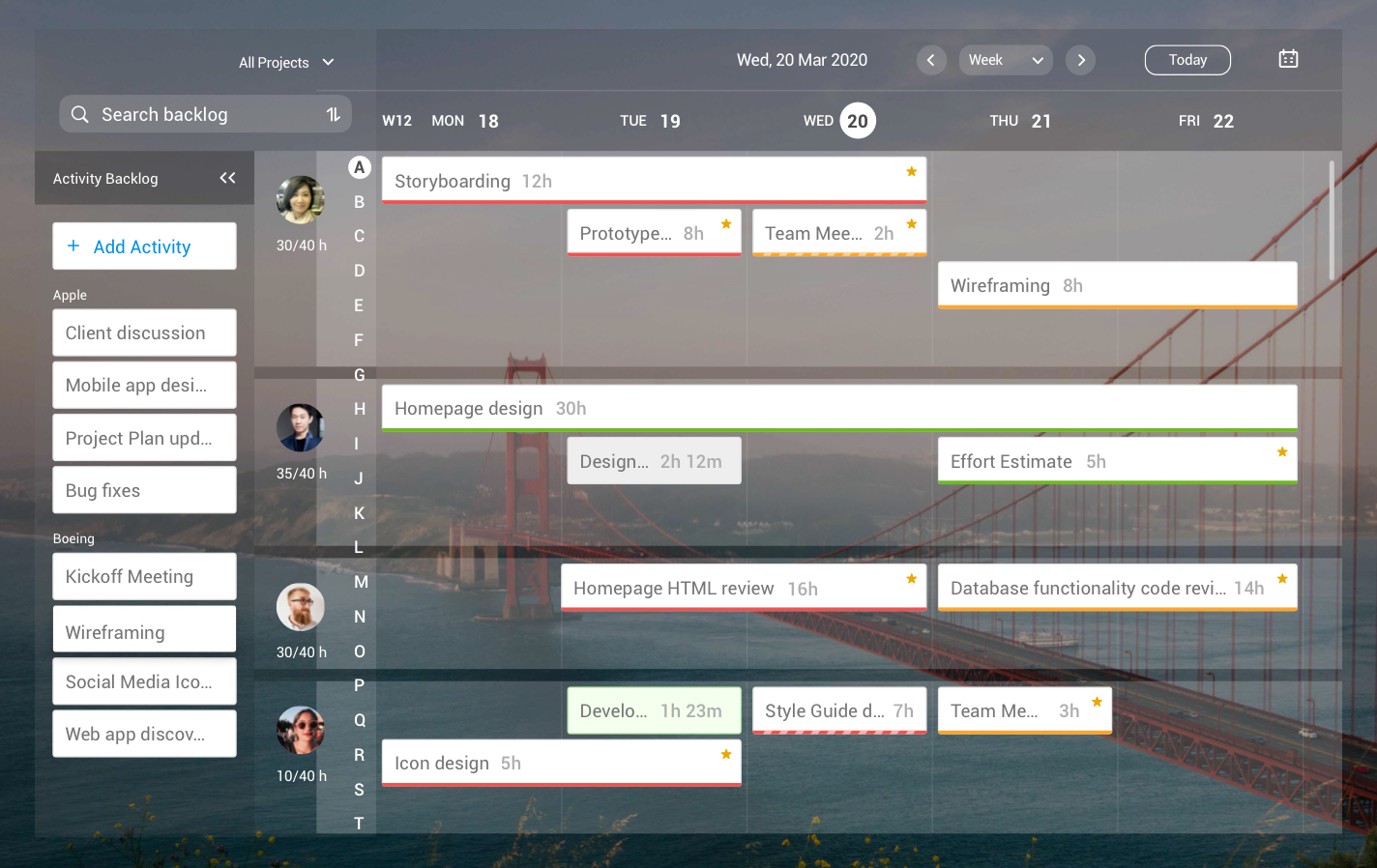 IT'S FREE

Yes, you read it right. Since Start-ups, Small and Medium companies are struggling to make ends meet. As a gesture of goodwill, we are offering Get Things Done FREE until the end of Sep 2020 for unlimited users. Otherwise, Get Things Done is FREE for 5 users for life.
Start using Get Things Done today and communicate effectively, manage all your projects from anywhere and anytime, and finally achieve work-life freedom in these challenging times.